Hiro Clinic NIPT along with our partner, Second Tokyo Clinical Laboratory, offers services to pregnant women that only Hiro Clinic can provide.
※Tokyo Clinical Laboratory was accredited by CAP (College of American Pathologists) in April 2022. (What is CAP?→)
Amniotic fluid genetic testing
If your obstetrician requests it when you have your amniotic fluid tested, we will perform a real-time PCR. The cost of the test will be covered by us. (As of January 2021)
What does it test for?
Presence or absence of trisomy
What is the advantage?
Unlike the G-band method, there is no need to culture cells, and it can detect in a short period of time.
First in Japan! Non-accredited facilities can now perform domestic testing
Accredited facilities ※1 that perform NIPT testing complete all testing in Japan.
Then, why do 'Non-accredited facilities' have to send their tests overseas ※2?
As a result of pursuing this question, we were confronted with the fact that the way of existence of accredited facilities in Japan has been progressing.
At Hiro Clinic NIPT, we have accepted this fact and have successfully attempted to introduce advanced technology and new services.
We are now able to offer the same domestic testing (technology) as accredited facilities, but with better coverage (services)!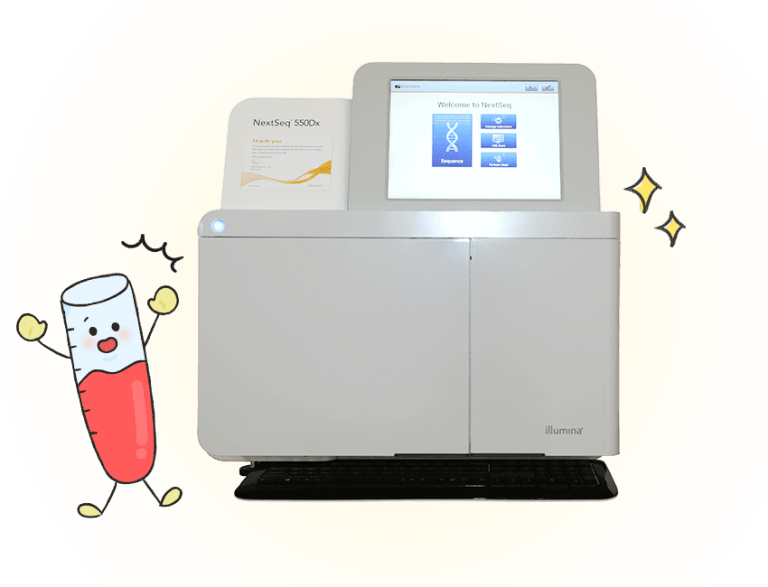 ※1 Facilities accredited by the Japan Medical Association
※2 The Medical Care Act requires that specimens including blood tests be sent overseas through facilities that meet the standards specified by an Ordinance of the Ministry of Health, Labour and Welfare (Article 15-3, Paragraph 1 of the Medical Care Act).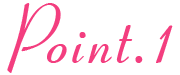 Good news for pregnant women who are weeks away from testing!
Since testing is performed at a domestic laboratory, it takes less time to get your results compared to conventional testing that requires specimens to be transported to an overseas laboratory ※3.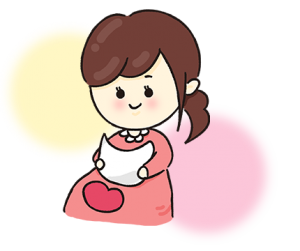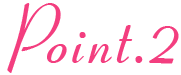 Reduced risk of re-testing!
Since specimens are only transported domestically, the risk of retests due to reasons such as specimen loss or container damage that occur during overseas transportation is greatly reduced.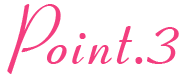 Feel relieved knowing that everything is done in Japan #1
Since all blood samples are managed by the system using barcodes issued by the Second Tokyo Clinical Laboratory, there is no risk of specimen mix-ups.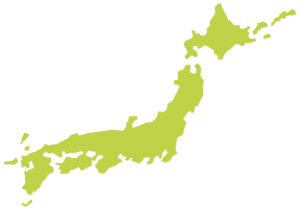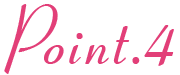 Feel relieved knowing that everything is done in Japan #2
Analysis requires in-depth knowledge and experience with genes. At Second Tokyo Clinical Laboratory, test results are carefully examined by experienced laboratory technicians in Japan.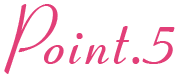 Illumina's state-of-the-art technology
The Illumina equipment used in the Second Tokyo Clinical Laboratory is the latest in technology, even more advanced than the equipment currently used by Verinata for testing.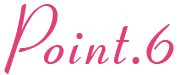 Full range of options
We can test for all chromosomes and all autosomal whole region partial deletion diseases, which are not possible in the accredited facilities.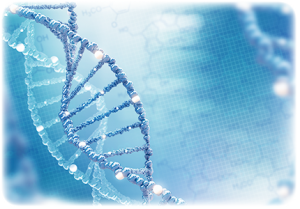 ※3 The number of tests depends on the date of the test.
Comparison of Testing at Hiro Clinic
and Accredited and Non-Accredited Facilities
Hiro Clinic
Japan Medical Association
Non-accredited medical institutions
Japan Medical Association
Accredited medical institutions
Age Limitations for
Pregnant Women
None
None
None (basically over 35 years old)
Test Content
All chromosomes, chromosomes 1-22, sex chromosomes All autosomal whole region partial deletion diseases
All chromosomes, chromosomes 1-22, sex chromosomes All autosomal whole region partial deletion diseases
Chromosomes 13, 18, 21
Testing Institution
Second Tokyo Clinical
Laboratory, Japan
Overseas
Basic, domestic
Should be accompanied
by the husband?
Not necessary
Not required
Necessary
Number of Visits
1 time
1 time
More than 3 times
Testing Fee
Cheap
High
High
How fast is the test completed?
Usually 2-5 days after blood collection (usually within 3-6 days for some clinics and partner facilities). Please note that express delivery option is only available at all Hiro Clinic NIPT clinics (delivery within 2~3 days from blood collection), except for parner facilities.
Early to Normal
Late
Difference #1 – Age at which tests can be performed
The main difference between facilities accredited by the Japan Medical Association and non-accredited facilities is an age restriction on pregnant women who can undergo testing. At Accredited facilities, the age of pregnant women should be 35 years or older (on the expected delivery date), except under certain conditions, such as when there were chromosomal abnormalities in previous pregnancies or deliveries.
In other words, NIPT testing is not available at accredited facilities for those under 35 years of age, even if they wanted to take it, especially if no such other conditions apply.
Difference #2 – Test Coverage
Another thing is that accredited facilities do not allow testing for anything other than chromosome 13, 18, and 21 disease. In other words, even if there is a chromosomal abnormality, if the test for chromosomes 13, 18, or 21 is negative, the test will be negative. However, with the current NIPT technology, it is possible to test for diseases caused by chromosome abnormalities such as Down syndrome, which can be detected by testing for chromosomes 13, 18, and 21, as well as other chromosomes and diseases caused by partial chromosomal abnormalities such as whole autosomal partial deletion diseases.
The NIPT test also determines the sex of the fetus (in the case of twins, only whether the fetus has a boy or not), but it also does not inform the mother for the same reasons.
What is CAP?
Human Investor, Inc., with which Hiro Clinic NIPT is affiliated, received certification from the College of American Pathologists (CAP) in April 2022.
CAP, which stands for College of American Pathologists, is a third-party certification organization initiated by the American College of Pathologists.
Certification is granted only to third-party organizations that have verified and certified that their examinations are consistent, robust, and valid.
The certification is renewed every two years, and CAP auditors from all over the world visit the laboratory to inspect whether inspections are being conducted in accordance with the rules of the certification body. The inspection verifies that the management and operation of equipment and personnel are being done correctly, and that errors are being verified, reported, and corrective actions are being taken when they occur. Renewal of this certification requires supervision and periodic verification by a laboratory director who has performed administrative duties at a CAP certification body.
In addition, what sets CAP apart from ISO is its biannual validation. During this verification, the actual specimens are sent to each facility by the CAP governing body to verify that the tests are consistent among CAP facilities.